Mailing Services
Variable data printing is the process of printing where each printed piece has it own unique information printed, preferably geared toward the interest of the recipient of that printed piece. Customizing information is not limited to the name and address, but can be used throughout the mail piece, and to change the text to suit an individual recipient.
The purpose of variable data printing is to gain a greater response rate on your mailing. Studies have shown that you can and will increase your response rate on your variable printed mailing anywhere from a slight increase to upwards of three times the response rate you would receive from traditional direct mail.
Call us to discuss how this service could improve the effectiveness of your mailing or marketing campaign.
We utilize special software to select just the criteria you want for your mail marketing campaign.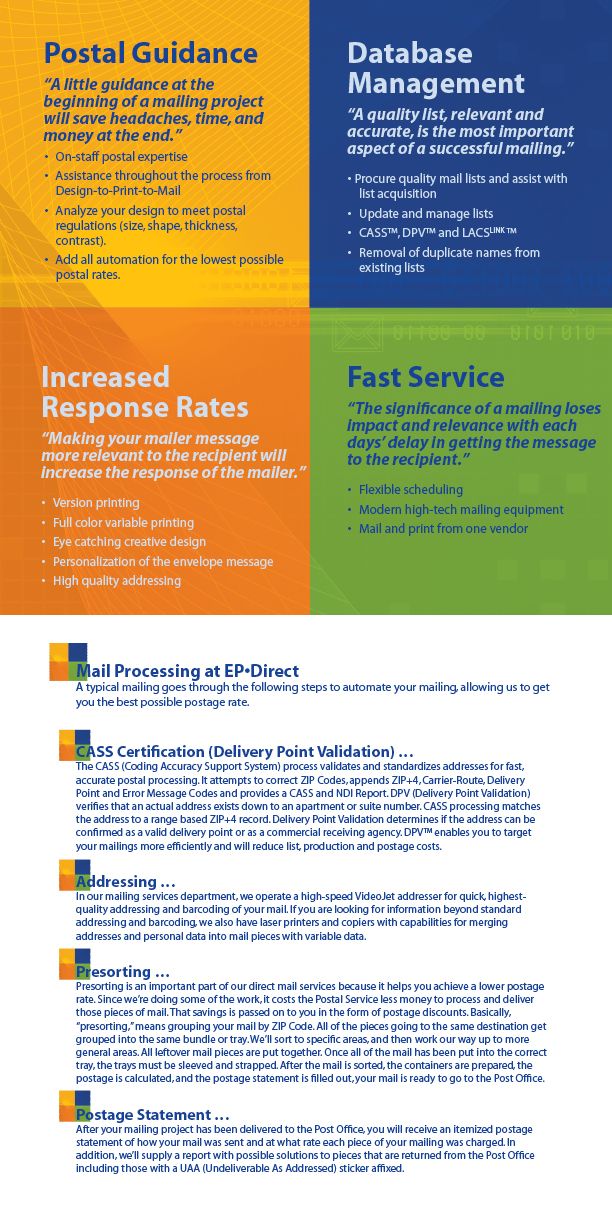 ---