History
Ron Langacker, President of EP-Direct says there's no mystery involved in running a successful printing business - something he has done for over 50 years. "It's really simple, you do a good job for the customer and they come back, and you do more work for them. Our goal is to keep our promises to the customer while providing fast, quality service at a reasonable price."
EP-Direct Mission Statement
At EP-Direct our mission is to meet customer expectations by providing the highest-quality product and service possible in a timely manner. We create long-lasting relationships with our customers in order to help them reach their goals and objectives.
EP-Direct Company History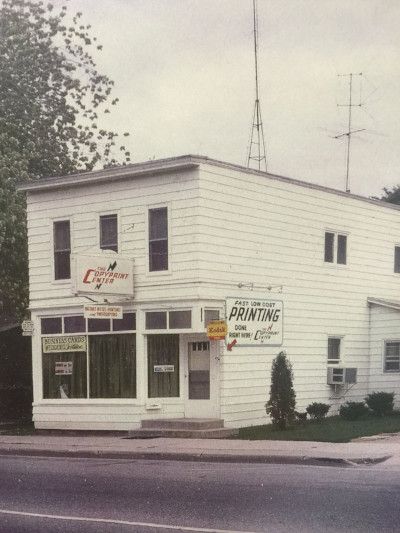 A brief history…
Genuine customer service is the foundation of EP-Direct's business philosophy carrying it to its fifth decade of business.
Founded in 1969 by Robert and Virginia Fellman, the CopyPrint Center (as it was known then) was located at 435 South Main Street in Fond du Lac, and offered "one to one thousand copies – while you wait." Ron Langacker, current President and CEO, was the original employee.
That friendly, while-you-wait service has taken the company through many exciting expansions throughout the years. The original Fond du Lac location moved to 439 South Main Street in 1972, the same year the company joined the Madison-based EconoPrint franchise. The company expanded to Sheboygan in 1975, Manitowoc in 1976 and Beaver dam in 1987. Expansion continued in 1980 when EconoPrint opened another Fond du Lac location at the corner of Merrill and Main Streets.
In 1984, "The Sign Center" in Fond du Lac was opened. Consolidation of all Fond du Lac operations into one "Superstore" location took place in 1993. Green Bay saw its first EconoPrint in 1992. In September of 1997, a monumental change began for the company as consolidation of all manufacturing moved to be centrally located at the Fond du Lac superstore. At that same time, new state-of-the art equipment was installed to serve a more commercial market and the name was changed to EP-Direct to reflect the quality commercial aspect of the business.
With the advent of the digital age, more and more technology allowed for an even more streamlined production process. The year 2007 saw EP-Direct move into a brand new 30,000 sq. ft. manufacturing facility in Fond du Lac. This new facility was designed to meet the needs of digital printing, signs, marketing, web-based software and fulfillment of tomorrow.
EP-Direct in its own right is a leader in the graphics industry, keeping up with the latest technology in its field. EP-Direct offers a variety of graphic communications services including quality four and five-color printing from electronic file to the Heidelberg 5-color SpeedMaster SM52 with online aqueous coating, online print ordering, the Xerox Iridesse and V180 digital presses as well as black and white printing on the Xerox D-136. A further variety of service options exists with the wide format, industrial graphics, design and prepress services, electronic document management, mailing and fulfillment services, custom mylar tabs and vinyl lettered signs and vehicle graphics. A great change from when the doors first opened and employee Ron Langacker offered black and white printing and copying.
Ron was the first employee and served as press operator, sales person, bindery operator and whatever else was needed. He is now president of the company and is looking forward to watching it grow into the next 50 years!